Follow the Rainbow to Parrot Mountain
Join us now for our 2023 season!
Open through December 31st, closed on Thanksgiving, Christmas Eve, and Christmas day. We look forward to seeing you!
We are open on Labor Day!
---
This attraction has it all whether you're 2 years old or 90 years young.
Parrot Mountain and Gardens is nestled on four acres of beautiful landscaped gardens. Hundreds and hundreds of beautiful tropical birds and thousands and thousands of flowers and plants and trees. Even on rainy days, there's so much to do under cover out of the rain!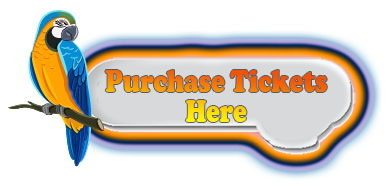 Admission
$27.95 – Adults (11 years old and up)
$14.95 – Children's (2 – 10 years old)
Children under the age of 2 are free!
$24.95 – Seniors (65 years old and up)
Group Rates (35 and up – MUST HAVE RESERVATIONS)
$24.95 – Adults (11 years old and up)
$13.95 – Children's (2 – 10 years old)
Children under the age of 2 are free!
If you like Thomas Kinkade's Art work and the beauty of the Smoky Mountains you're going to love this place.
A few remarks from guests who have visited are:
I've never seen this many birds in one place, this must be somewhat like the garden of eden must have been like, a spiritual oasis, the most beautiful and peaceful place I have ever been in, Is this heavens gate, Little paradise and so on I've learned so much about the care and well being of these magnificent creatures. Horticulturists say "these gardens rival the best".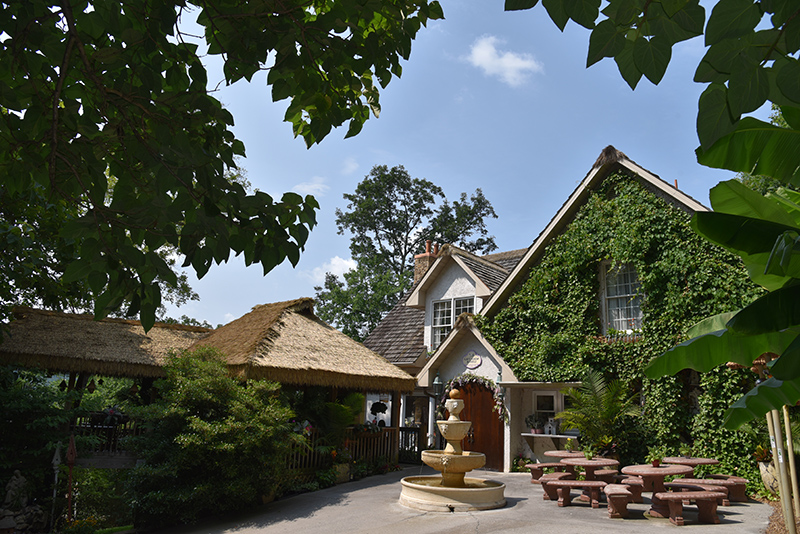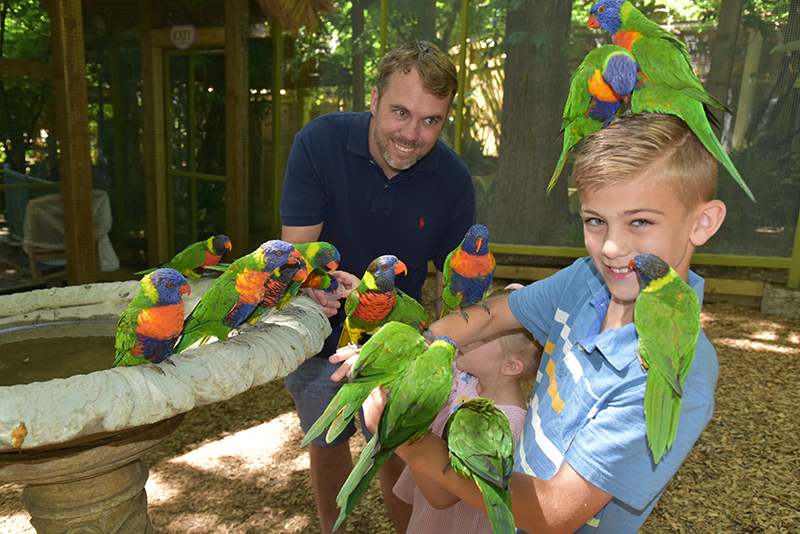 When you pull up you'll see a 200 foot of dry stacked stone fence like the ones you see in Ireland. A replica of Thomas Kinkade stairway to paradise. As you start down the beautiful landscaped paved pathways you will come to these unique parrot cottages which house the parrots each one uniquely designed having different roof lines such as , slate roofing , clay tile roofing, water reed roofing, cedar shake roofing, these are not just birds cages. Pathways are lined with natural field stone.As you stroll down the paths you will see tropical birds sitting on open perches lining the pathways. Then you will come to a little yellow door which is the secret garden as you enter the garden you awed at the landscaping, then you look up and you'll see toucans, a silvery-cheek hornbill, magpie's, ect.. in the garden flying freely. It's beautiful to see birds in flight.
When you exit the secret garden you will come to the bird garden there you will find approximately 70 birds on open perches and here you can feed them seed from your hand, have pictures made with them or just walk around and look at them. What's amazing is to see all the different species, sizes and gorgeous colors of the birds up close and personal.When you exit the bird garden you stroll down the beautifully landscaped pathways then you come to the lory aviary. Here you can feed the lories nectar from a cup in your hand. These multicolor birds are gorgeous.
Upon exiting the lory aviary you pass by a picturesque waterfall, have a seat in the butterfly, dragonfly or peacock benches next to the waterfall and enjoy the soothing sound.
Next you come to the baby bird nursery where you can pet the babies and see them being hand fed. You will see see babies at different stages of development. You can even purchase a bird to take home, our trained staff will show you how to feed your bird and give you instructions on how to take care of your new member of your family. You will be able to purchase everything here to care for your bird, we can also ship your bird if you would like.
Then after this exciting adventure you can visit our gift shop where you can find unique items for your home and have lunch sitting out on our deck while viewing the garden and birds.